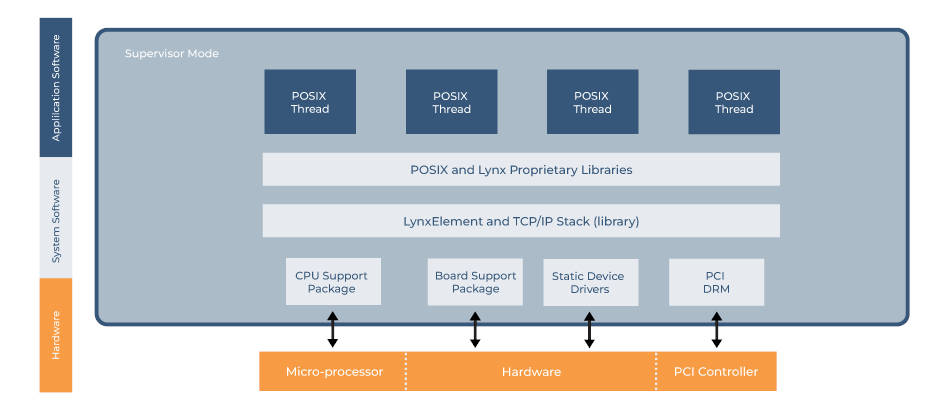 Called LynxElement, it will be offered as part of the for company's Mosa.ic portfolio, and is said to have a small attack surface to improve security and certifyability in aircraft systems, autonomous vehicles and critical infrastructure.
The initial focus is centred on Arm and Intel architectures, where it will replace a Linux virtual machine to save memory space and reduce the attack space "while guaranteeing timing requirements", according to the company.
"LynxElement offers density, security, speed and small size," said Lynx v-p of product management Pavan Singh. "This enables the predictability of systems to be determined by properties of the separation kernel, which we view as the foundational approach to the next generation of component-based development."
It is promoting its unikernel as a component for mission-critical systems with heterogeneous workloads – combining for example: RTOSs (real-time operating systems), Linux, unikernels and bare-metal guests.
LynxElement is based on its existing LynxOS-178 stand-alone RTOS, allowing "customers to transport applications between each environment, and is FACE and Posix API compatible," it said. "The Lynx framework provides built-in security for the unikernel, paving a path to security and safety certification and making it enterprise-ready."
This unikerneI was developed with DESE Research.
"The solution we've developed with Lynx promises alternative to common RTOS solutions for [US] Army aviation platforms," said DESE Research CEO Michael Kirkpatrick. "We've created the opportunity to host multiple real-time capabilities in parallel on a single multiprocessor device without impacting safety or performance."
The LynxElement webpage can be found here – which includes the handy section: 'What is a unikernel'.